The world of commercial real estate is varied and complex, and generally, each transaction requires the coordination of several different actors through multiple steps. Many business owners, public sector entities, and non-profits engage real estate consultants so that they can focus their own resources on their primary mission. Working with a real estate consultant can save time, money and provide a neutral third-party opinion on real estate related matters.
What Is a Real Estate Consultant and What Services Do They Provide?
Real estate consultants serve as trusted advisors for individuals or institutions engaged in the acquisition, disposition, or development of real estate. They also provide advice on real estate and economic development strategy to public sector clients interested in attracting investment to their region. Oftentimes real estate consultants are also licensed brokers and can represent clients in the sale, purchase or lease of a property.
Real estate consultants can provide several different services based on their education, professional experience, and specializations. Some services that real estate consultants might provide include:
Market and feasibility studies
Financial and investment analysis
Real estate development management
Fiscal and economic impact studies
Real estate brokerage
Lease analysis for landlords and tenants
1031 Exchange Investment Analysis
Asset Management
Economic development strategy
The above services only account for a small percentage of the tasks that real estate consultants help their clients with. Most importantly, your real estate consultant should have the ability to think critically and apply their expertise to develop solutions to any challenges that you as the client may be having with your real estate project.
Tips for Managing the Client-Consultant Relationship
In order to foster the most productive relationship with your real estate consultant there are a few key ingredients for success:
Clearly Identify the Assignment and Provide Necessary Data
Many projects fail because the original assignment was not clearly defined. Making sure that your consultant has a thorough understanding of your needs and the scope of work that they are to perform is essential. When everyone is on the same page from the beginning of the assignment the project is more likely to be delivered on-time and on-budget. It is also important for the client to provide the consultant with any internal data that is necessary for the completion of the assignment.
Define Terms and Conditions in Agreement for Services
There are a few important points that should be clearly defined in your Agreement for Services. The first is the type of report that you expect the consultant to make. Do you need a physical deliverable or will a verbal presentation suffice? Working with the consultant from the project's outset to determine the most appropriate format for their report will save time and make for a smoother process.
Next, it is important to determine the project's schedule. There is often a disconnect between client and consultant regarding the length of time necessary to thoroughly complete an assignment. It is important to involve the consultant early on in order to develop a realistic schedule that still meets the client's needs.
Finally, agreeing upon the manner, amount and schedule of compensation is important. This protects both the client and consultant and helps reduce the chances of conflict related to compensation.
Conclusion
Real estate consultants play an important role in the commercial real estate field. Many corporations, developers, public sector clients and non-profits rely on a consultant's expertise when evaluating real estate opportunities; hiring a consultant is often cheaper and more efficient than maintaining an in-house real estate team, and the consulting model allows clients to only purchase the services they need when they need them. Economic development planning, market analysis, and brokerage services are just a few examples of the types of services that consultants provide, so if you currently have a real estate related problem be sure to speak with a real estate consultant to see if they might have a solution that meets your needs.
About the Author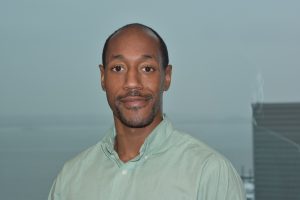 Quentin West is an associate at Fleur de Lis, LLC, a full service commercial real estate advisory firm located at the National Harbor that provides a range of brokerage and development advisory services to its clients. To date, he has provided consulting services on real estate development projects with an aggregate value of over $600 million.